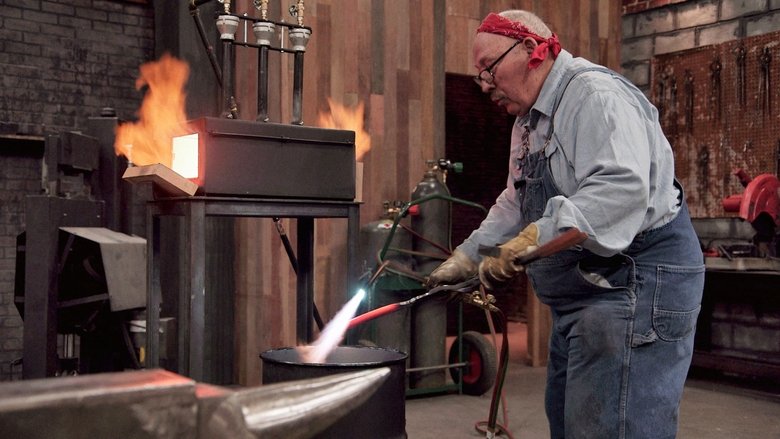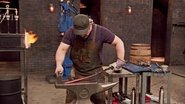 Season 4 Episode 1 – Judges Pick
The judges pick past bladesmiths to represent them; first, the smiths must use steel from N.Y.C. streets to forge signature blades. In the final round, the competitors have five days to forge a sword that originated in West Africa, the Ida. Air Date : 11th-Apr-2017Read More
Season 4 Episode 2 – Deer Horn Knives
Four bladesmiths tee up for a never-before seen challenge, harvesting steel from a vintage golf club to forge signature blades. In the final round, the remaining smiths must forge a pair of iconic double bladed weapons with two times the edge. Air Date : 11th-Apr-2017Read More
Season 4 Episode 3 – The Katzbalger
For the first time ever, the competitors are challenged with creating not one, but two blades in the first round. After a grueling second round, the two remaining smiths have just five days to create an iconic 15th century combat sword–the Katzbalger. Air Date : 18th-Apr-2017Read More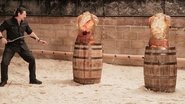 Season 4 Episode 4 – Makraka
Four bladesmiths face a new twist in the first round when they learn they can't forge any blade in their own style, they must forge a karambit, a curved knife that resembles a claw. The final two competitors have five days to forge one of the deadliest weapons in African history–the Makraka. Air Date : 25th-Apr-2017Read More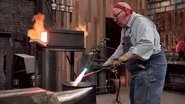 Season 4 Episode 5 – Fans" Choice
Chosen by fans, four bladesmiths return for a second shot at victory. The smiths must use their best forging techniques to make a signature blade using barbed wire; the final two smiths craft a historical Filipino weapon of war, the Panabas. Air Date : 2nd-May-2017Read More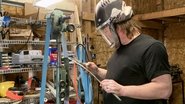 Season 4 Episode 6 – Akrafena
Bladesmiths are tasked with forging a Kukri, the signature blade of master smith and judge, Jason Knight. After two rounds of mishaps and mischief, two smiths forge ahead in the final challenge to reproduce a distinctive African sword, the Akrafena. Air Date : 9th-May-2017Read More
Season 4 Episode 7 – Talwar
A new group of competitors face the unknown when they are tasked with using odd shapes of mystery steel to forge a blade in their signature style. All four smiths fight to the finish amidst painful injuries and setbacks, but only two make it through to the final round. With just five days to recreate the sacred but lethal Talwar sword, which smith will defy all odds to claim the title of Forged In Fire Champion and $10,000 prize? Air Date : 16th-May-2017Read More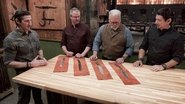 Season 4 Episode 8 – The Cinquedea
Four bladesmiths are welcomed to the forge with a curveball–they must utilize questionable steel from mining tools to forge a blade in their signature style. Ultimately, two smiths survive to forge an intricately designed and deadly Italian sword–the Cinquedea. Air Date : 23rd-May-2017Read More
Season 4 Episode 9 – The Charay
The competitors must demonstrate edged-weapon mastery when they are tasked with turning salvaged junkyard steel into a weapon. Two forge ahead to the final round to recreate the legendary Charay sword. Air Date : 6th-Jun-2017Read More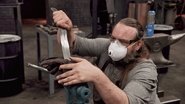 Season 4 Episode 10 – Sword Breaker Redemption
Four competitors return to the forge for a second chance; they must forge their signature blades using recycled steel from a jackhammer. Then, the finalists must recreate a distinctive 16th-century blade called the Sword Breaker. Air Date : 13th-Jun-2017Read More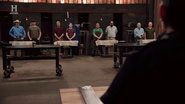 Season 4 Episode 11 – Master & Apprentice
Masters compete alongside their apprentices as they take turns on the forge floor, fusing their skills to forge a cleaver using the arduous jellyroll technique; in the final round, the smiths must forge a deadly Congolese chopper, the Nzappa Zap. Air Date : 11th-Jul-2017Read More
Season 4 Episode 12 – Ngombe Ngulu
Four bladesmiths must forge blades from a giant elevator cable; two finalists return home to recreate the African Ngombe Ngulu, known as the executioner"s sword. Air Date : 18th-Jul-2017Read More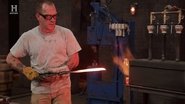 Season 4 Episode 13 – The Shamshir
Four competing bladesmiths are tasked with forging a bowie knife that will require a d-guard in the second round; only two manage to make it through to the final round where they must recreate a deadly saber called the Shamshir. Air Date : 25th-Jul-2017Read More
Season 4 Episode 14 – The Kachin Dao
Smiths must use steel from old nautical equipment to forge-weld their signature blades, while being forced to do it using a metal inlay technique; then, the two finalists have just five days to forge the Kachin Dao, a deadly headhunting sword. Air Date : 1st-Aug-2017Read More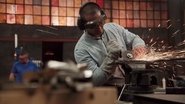 Season 4 Episode 15 – The Gladiators" Scissor
With a variety of steels to choose from, the smiths are forced to create a canister Damascus billet from which they must forge a dagger; only two enter the final round where they must recreate an ancient Roman weapon known as the Scissor. Air Date : 8th-Aug-2017Read More
Season 4 Episode 16 – The Kampilan
Four bladesmiths head to a scrap yard to create their signature blades using harvested metal and a coal forge; in the final round, the smiths must re-create a fearsome battle weapon known as the kampilan. Air Date : 22nd-Aug-2017Read More
Season 4 Episode 17 – The Kpinga
The smiths are forced to layer a complex Damascus pattern into their signature-style blades; broken blades fall throughout two challenges and an unforgiving round; finalists must recreate a three-bladed African throwing knife called the Kpinga. Air Date : 29th-Aug-2017Read More
Season 4 Episode 18 – The Yatagan
The competition shifts into high gear when the smiths are tasked with turning the rusted steel from a 1971 Mercury Cougar into their signature blades in just three hours; the finalists must create an elite military weapon known as the Yatagan. Air Date : 12th-Sep-2017Read More
Season 4 Episode 19 – International Championship / The Spadroon
Four of the top smiths from around the world compete in an international championship; two smiths return home empty handed, while two go on to recreate the Spadroon, a weapon that transcends borders, in their efforts to bring home the title. Air Date : 3rd-Oct-2017Read More
Season 4 Episode 20 – Tabar-Shishpar
Smiths are asked to forge blades from pipe wrenches; two competitors advance to the final round during which they must recreate a rare axe-mace hybrid known as the Tabar-Shishpar. Air Date : 10th-Oct-2017Read More
Season 4 Episode 21 – Ultimate Champions Edition
Five returning champions must earn a spot at one of the four anvils; the four remaining smiths are given cubes to forge blades in the infamous canister Damascus challenge; then, the finalists return to their home forges to recreate the Tai Chi sword. Air Date : 17th-Oct-2017Read More
Season 4 Episode 22 – Knights Templar
Four brave smiths are thrown for a loop when they must forge together rusty chain mail and high quality steel to produce Knights Templar Crusader Daggers in Round 1. Air Date : 24th-Oct-2017Read More
Season 4 Episode 23 – Viking Edition
Four brave competitors march into a dry moat where they must resurrect old swords and forge them into a Viking Seax, using the time-tested coal forge. With hammers in full swing and multiple obstacles in their path, the smiths exhaust every ounce of their strength to produce weapons fit to withstand any test imaginable. In the final challenge, the remaining two smiths voyage home to recreate a pair of deadly Viking War Axes in their final fight for the coveted title of Forged In Fire champion. Air Date : 31st-Oct-2017Read More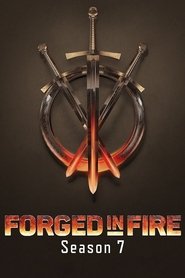 Season 7 Episodes 37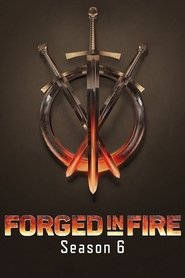 Season 6 Episodes 30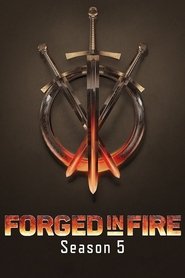 Season 5 Episodes 39
Season 4 Episodes 23
Season 3 Episodes 16
Season 2 Episodes 10
Season 1 Episodes 8
Season 0 Episodes 3
Search – Add-ons, Builds, Videos, APKs, Hardware
Search Movies, TV Shows or Persons
Sister Sites

brianowens.tv

APKTIME

DARKWEBSTREAMS
brianowens.tv app v7.0 – Available for Android.You can now add latest scene releases to your collection with Add to Trakt. More features and updates coming to this app real soon.
You are watching: Forged in fire season 4 episode 5
*NEW* Amazing screensavers for Android TV, Mobile & Tablet Devices. We have a set of beautiful screensavers that will give your boring screen a little bit of the wow factor.Choose from Nature, Entertainment & Sport for Android TV & Mobile and Tablet devices.The 4K Screensavers will produce amazing images to show off your screen upto a 4k resolution.Our very latest Quiz Screensaver has images upto 1080p and is designed to boggle your brain.
See more: What Is The First Letter Of A Nine Letter Word Meaning To Convert Into Vapor "?
GET YOUR FREE SCREENSAVERS HERE
Tip : Add https://brianowens.tv/rss to your RSS Ticker in System/Appearance/Skin settings to get the very latest Movie & TV Show release info delivered direct to your Kodi Home Screen.Builders are free to use it for their builds too.
See more: Lesson 23: When Right Is Wrong And Wrong Is Right Is Wrong, And Wrong Is Right

You can get all the latest TV Shows & Movies release news direct to your Twitteror Facebook.Never miss your fave TV Shows & Movies again. Send a follower request via the social media link.