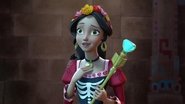 Season 2 Episode 1 – The Jewel of Maru
On Día de los Muertos, Elena meets a Maruvian ghost named Amaláy who stands watch over the powerful Jewel of Maru. Air Date : 14th-Oct-2017Read More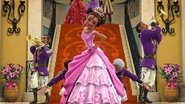 Season 2 Episode 2 – Royal Rivalry
Elena invites a princess from a neighboring kingdom to Avalor hoping to repair an old alliance. Air Date : 28th-Oct-2017Read More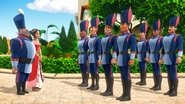 Season 2 Episode 3 – The Curse of El Guapo
When Captain Sandoval retires, a skill competition is used to select his successor. Gabe is possessed by the spirit of a sword of a former General called El Guapo and acts like a jerk during the competition. Air Date : 11th-Nov-2017Read More
Season 2 Episode 4 – Three Jaquins and a Princess
Isabel tries to prove that that she can handle more responsibility by looking after three baby jaquins by herself. Air Date : 18th-Nov-2017Read More
Season 2 Episode 5 – A Spy in the Palace
While in disguise, Carla infiltrates the castle to try and steal Elena"s mother"s tiara. Air Date : 25th-Nov-2017Read More
Season 2 Episode 6 – Science Unfair
Isabel enters the science fair with her friends but ignores Elena"s advice about teamwork and tries to do everything herself. Air Date : 24th-Feb-2018Read More
Season 2 Episode 7 – Rise of the Sorceress
Elena comes face-to-face with Shuriki in a magical battle and the evil wizard, Fiero, returns to join Shuriki on her quest to retake control over Avalor. Air Date : 3rd-Mar-2018Read More
Season 2 Episode 8 – Shapeshifters
Convinced that she must personally search for Shuriki, Elena shapeshifts into a jaquin but becomes framed for a crime she didn"t commit. Air Date : 10th-Mar-2018Read More
Season 2 Episode 9 – The Scepter of Night
After saving her kingdom from an evil sorceress, Princess Elena must prepare for her new role. Air Date : 17th-Mar-2018Read More
Season 2 Episode 10 – The Race for the Realm
Elena races to Vallestrella to find the missing pieces of the Scepter of Night befor Shuriki can get her hands on them. Air Date : 14th-Jul-2018Read More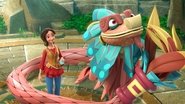 Season 2 Episode 11 – A Tale of Two Scepters
Elena returns to Vallestrella to receive training from three mystical sun birds on how to master her Scepter of Light. Air Date : 21st-Jul-2018Read More
Season 2 Episode 12 – Class Act
Isabel takes her first class at the Science Academy with her favorite scientist, Professor Ochoa. Air Date : 28th-Jul-2018Read More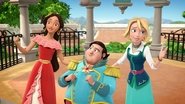 Season 2 Episode 13 – All Kingdoms Fair
When Armando"s older brother Santos comes to Avalor, Armando loses all confidence in his ability to run the All Kingdoms Fair. Air Date : 4th-Aug-2018Read More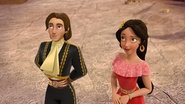 Season 2 Episode 14 – A Lava Story
When a female rock creature is unhappy, Elena enlists the help of Charoca to find out why before she causes a monfuego to erupt. Air Date : 11th-Aug-2018Read More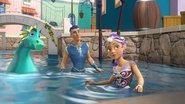 Season 2 Episode 15 – Song of the Sirenas
While visiting her cousin who lives along the coast of Avalor, Elena encounters a group of mermaid-like sea creatures called sirenas and learns about their complicated history with humans. In an attempt to make amends, Elena befriends the sirenas and enlists their help to defeat evil sorceress Shuriki. Air Date : 21st-Sep-2018Read More
Season 2 Episode 16 – The Tides of Change
When Elena attempts to get a Unity Pact signed between the humans and the sirenas, Daria enlists the help of evil shape-shifting dolphins called malandros to disrupt the peace. Air Date : 13th-Oct-2018Read More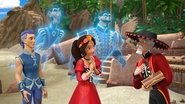 Season 2 Episode 17 – The Return of El Capitán
On Día de los Muertos, Elena and her abuelo team up with the spirits of two of his old friends, El Guerrero and El Místico, to complete a mission that they had started many years ago and were not able to complete. Air Date : 27th-Oct-2018Read More
Season 2 Episode 18 – Finding Zuzo
When Zuzo goes missing in the spirit world, Elena enlists the help of other spirit guides to find him. Air Date : 3rd-Nov-2018Read More
Season 2 Episode 19 – Snow Place Like Home
A snowstorm threatens to ruin Elena's plans of spending a quiet and peaceful Navidad at home. Air Date : 24th-Nov-2018Read More
Season 2 Episode 20 – Two Left Fins
After being invited to attend his first Royal Retreat, Prince Marzel tries hard to impress and accidentally turns the visiting kings into Sirenas. Air Date : 19th-Jan-2019Read More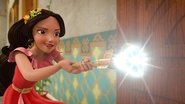 Season 2 Episode 21 – Movin" On Up
When Elena invites Mateo to move into his own Royal Wizard quarters within the palace, his mother assumes she is invited to move in too. Air Date : 16th-Feb-2019Read More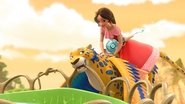 Season 2 Episode 22 – Not Without My Magic
Air Date : 23rd-Mar-2019Read More
Season 2 Episode 23 – Luna"s Big Leap
Air Date : 27th-Apr-2019Read More
Season 2 Episode 24 – Naomi Knows Best
Air Date : 1st-Jun-2019Read More
Sister Sites

brianowens.tv

APKTIME

DARKWEBSTREAMS
brianowens.tv app v7.0 – Available for Android.You can now add latest scene releases to your collection with Add to Trakt. More features and updates coming to this app real soon.
You are watching: Elena of avalor season 2 episode 15
*NEW* Amazing screensavers for Android TV, Mobile & Tablet Devices. We have a set of beautiful screensavers that will give your boring screen a little bit of the wow factor.Choose from Nature, Entertainment & Sport for Android TV & Mobile and Tablet devices.The 4K Screensavers will produce amazing images to show off your screen upto a 4k resolution.Our very latest Quiz Screensaver has images upto 1080p and is designed to boggle your brain.
See more: What Happens In The Garage Stays In The Garage Stays In The Garage 16″ X 12
GET YOUR FREE SCREENSAVERS HERE
Tip : Add https://brianowens.tv/rss to your RSS Ticker in System/Appearance/Skin settings to get the very latest Movie & TV Show release info delivered direct to your Kodi Home Screen.Builders are free to use it for their builds too.
See more: What Does It Mean If A Guy Gets Jealous Does He Have Feelings For Me?

You can get all the latest TV Shows & Movies release news direct to your Twitteror Facebook.Never miss your fave TV Shows & Movies again. Send a follower request via the social media link.