Everything you ever wanted to know about converting Fischer Projections to Haworth Projections, And Vice Versa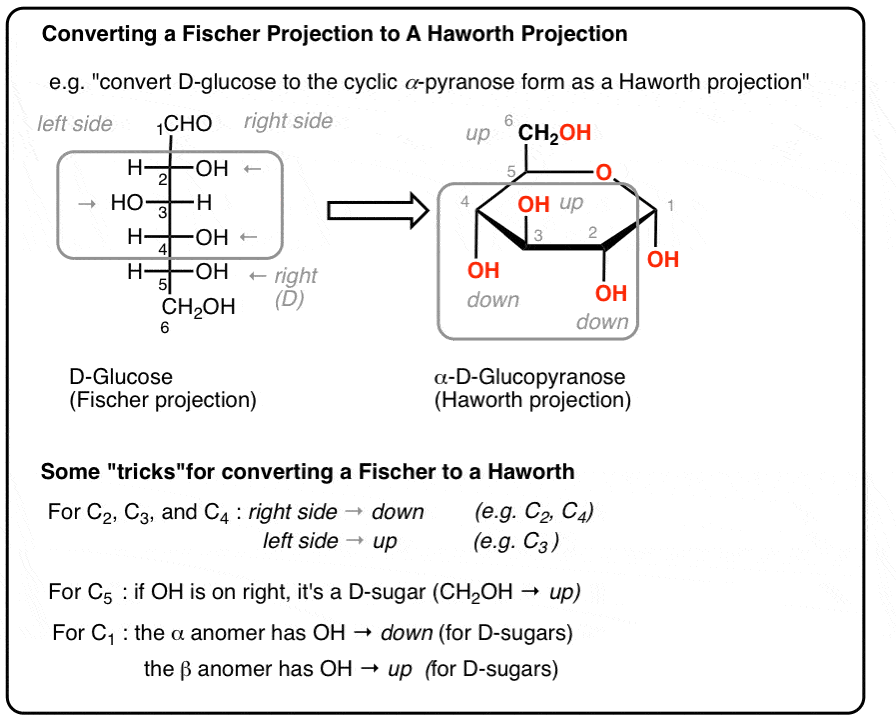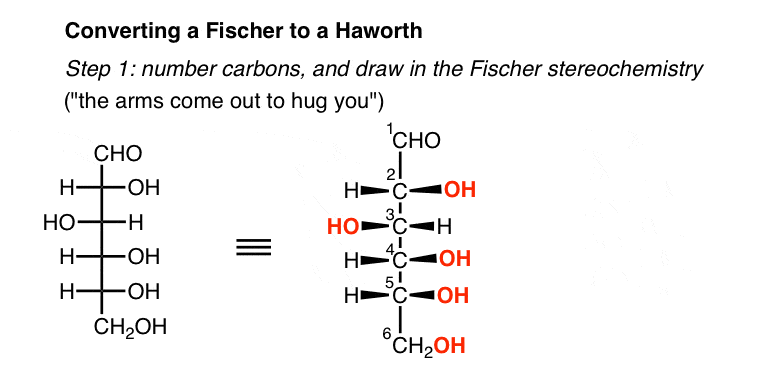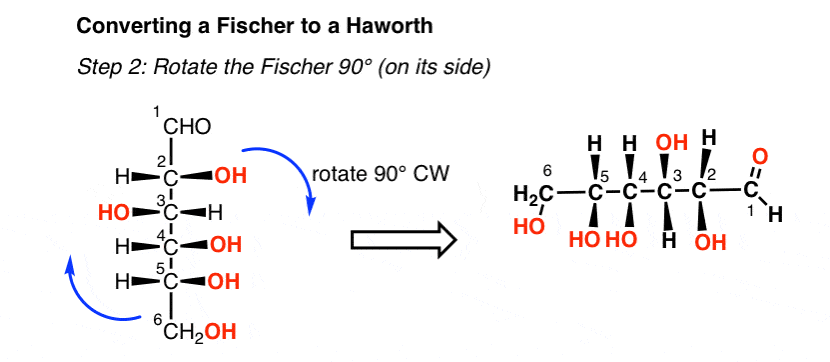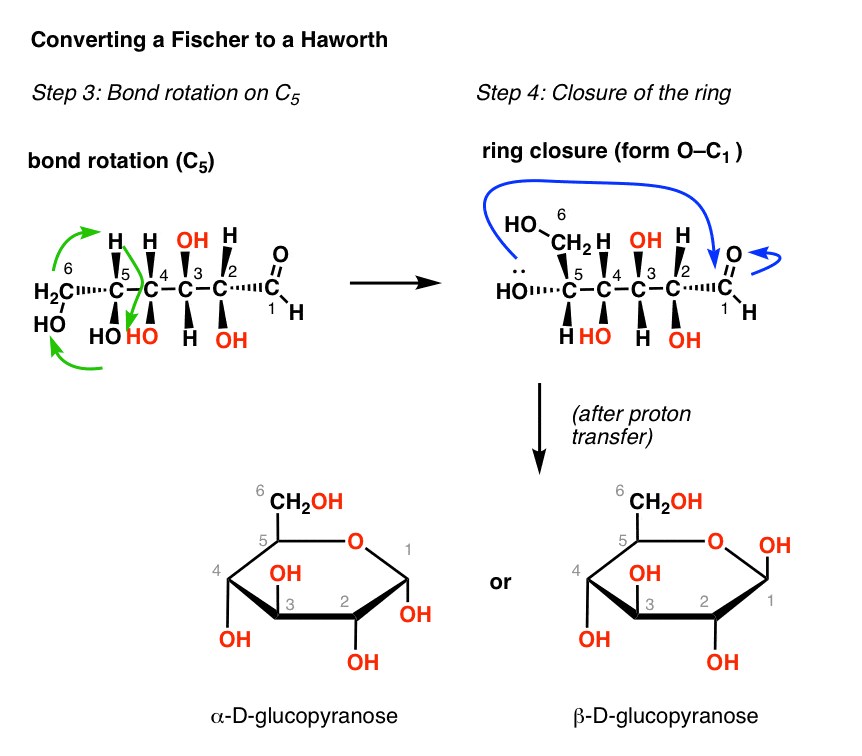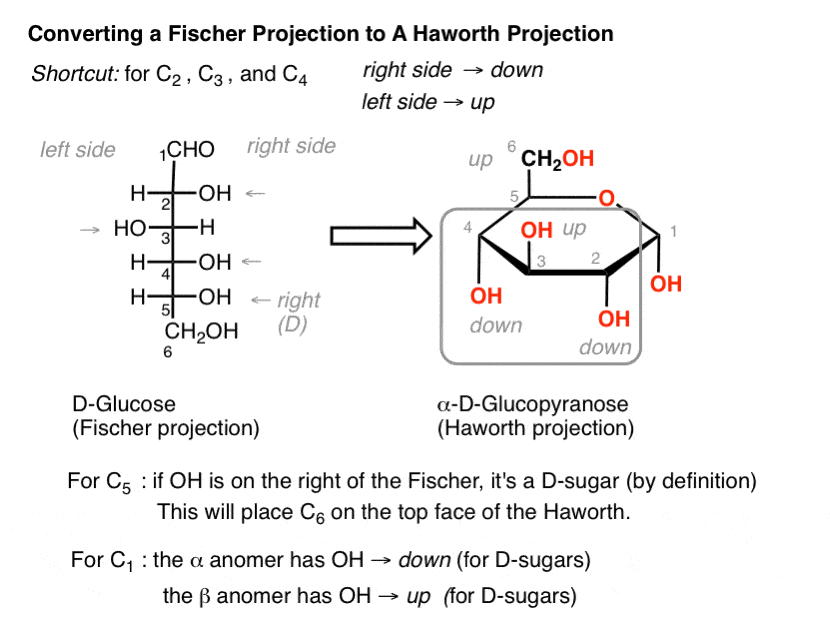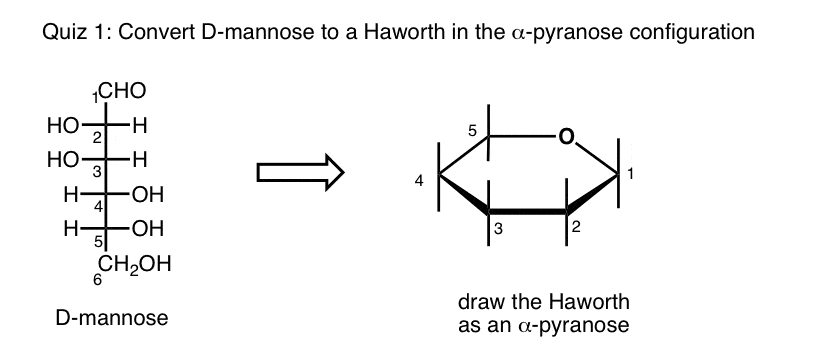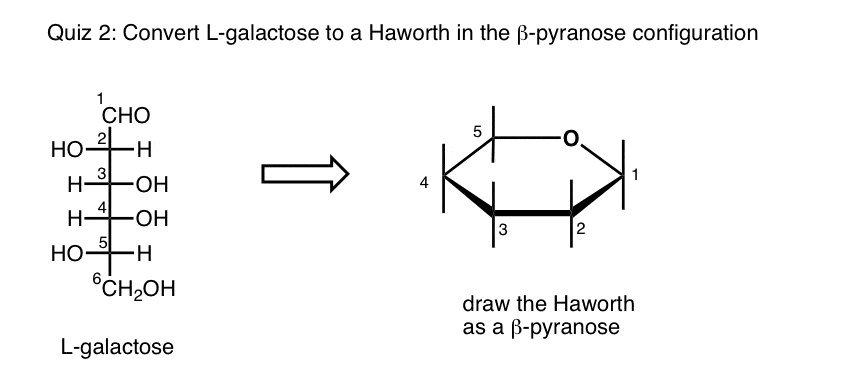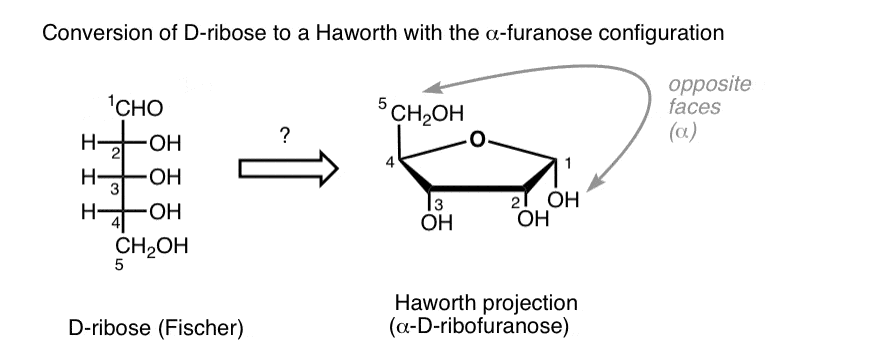 If you can do fructose without help, you're in good shape for an exam.
Notes (and Answers)
Note that whatever the sugar you are given, the mental exercise of rotating the Fischer 90 degrees clockwise is useful for determining which groups will be up and which will be down.
Note 1- it's very important that it's clockwise and not counterclockwise, otherwise it won't be an accurate Haworth projection according to convention.